Production Manager or Trainee Production Manager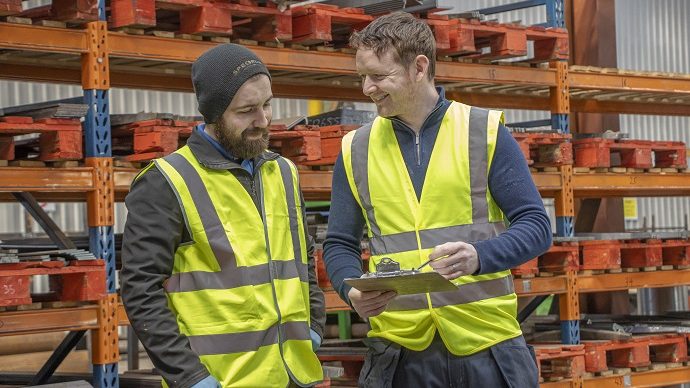 Job Summary
DUTIES & KEY RESPONSIBILITIES:
Plan manufacturing & dispatch to ensure production progresses in advance, building in a contingency for unexpected issues, in order to meet customer requirements.
Work alongside the Customer Account Manager & Production Planner to schedule customer orders in accordance with production capacity, overseeing essential lines of communication so that all departments are aware of the requirements and timescales of projects.
Chair regular production team meetings, ensuring that the production and purchasing teams are fully aware and equipped for impending production, addressing any queries that arise.
Resolve arising operational issues and keep the General Manager informed of solutions implemented.
Advise Senior Managers of resource requirements: production capacity, raw materials that cannot be sourced and additional manpower needs, whilst building capability to optimise production
Promote high standards for quality, environmental and health & safety management with a culture of zero quality defects and zero LTA's and zero environmental incidents.
Ensure quality issues are resolved in conjunction with the quality team, working alongside the quality team to champion quality initiatives (e.g. 5S, jig and fixture manufacture, SIPOC, 8D problem reporting etc.)
Ensure safe working practices are adhered to, working with the HSE team to implement improvements and action audit findings.
Work with the production team to plan and execute continuous improvement activities
Appraise the teams' performance and provide support for them to meet agreed targets and objectives.
Take responsibility for leading and completing improvement projects, demonstrating and maintaining gains achieved.
Support General Manager in championing new ways of working & adopting new production technology.
Active involvement in the redevelopment of the current facilities to increase production efficiency.
Proactive involvement in developing and enforcing company policies, procedures and standards.
Any other duties, within reason and capability, as agreed with the Senior Managers.
Person Specification
| Criteria | Essential | Desirable |
| --- | --- | --- |
| Relevant Experience | • Manufacturing experience within the engineering industry. • Strong knowledge of engineering production machinery and techniques • A working understanding of continuous improvement techniques.  Familiar with the use & understanding of engineering drawings |  Minimum of 3 years previous production supervisory experience within a high-volume manufacturing environment. • A minimum 2:2 Hons Degree or equivalent in Mechanical or Manufacturing Engineering. |
| Skills, Knowledge & Competencies |  Strong organisational, planning & man management skills  Self-motivated and high energy  Ability to motivate a team in an environment that has constant changing priorities.  Excellent communication skills, both oral and written and ability to listen  Able to influence and negotiate  Customer focus and drive for results  Competent in use of Microsoft Office applications with experience in the use of CAD software | |
---
Job Related Documents
---
Upload CV & Cover Letter