Apprenticeships 2023 Intake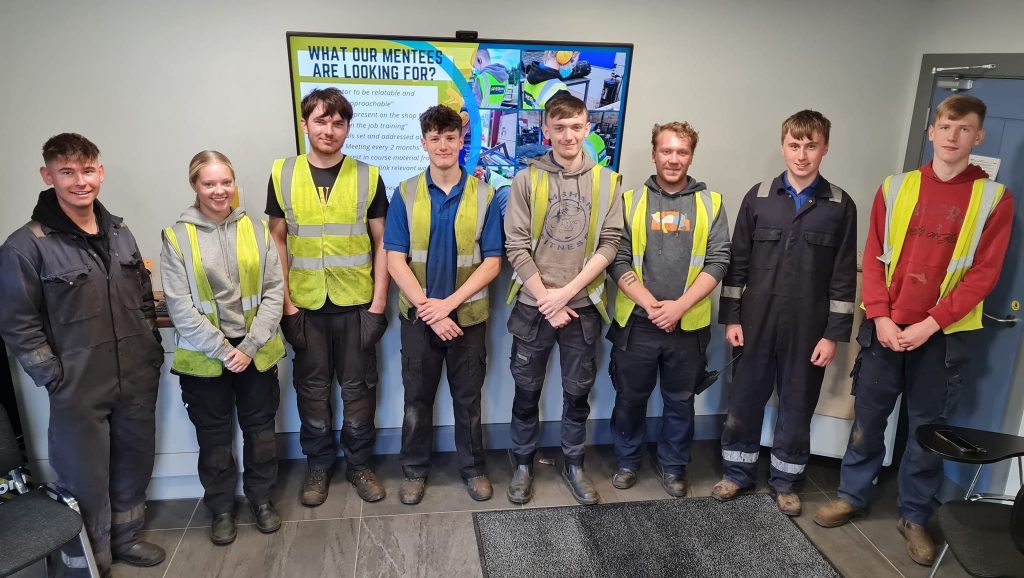 Job Summary
Specdrum / Specfab would like to employ:
x1 Level 2 Engineering Apprentice
x2 Level 3 / Gold Engineering Apprentices 
x2 HLA Level 4/5 Manufacturing Engineering Apprentices 
x1 Level 5 Foundation Degree Business Management Apprentice
These are fantastic opportunities to develop your skills and experience by working as a Specdrum/Specfab Apprentice. Our apprenticeships give you the opportunity and support to develop new workplace skills in an Engineering company committed to your career success. 
As a Specdrum/Specfab Apprentice, you will need to fully commit to your College/University training alongside the demands of your day-to-day job onsite. 
You will have the daily support of a on-site mentor to maximise your learning and professional development in effective work behaviours, technical knowledge and professional manufacturing skills.
We will need you to commit to a professional development plan, set out at the beginning of your apprenticeship, and attend regular review meetings with your mentor and HR to keep your progress on track and provide redirection if needed.
We hold quarterly meetings, with HR and other apprentices, when you will have the opportunity to share experiences gained through your time with Specdrum/Specfab or at College/University, engage in developmental exercises and advise other apprentices of any useful knowledge/skills gained. 
We encourage apprentices to take ownership of the tasks & projects set out by their Production Supervisor, as a member of the team.
We help apprentices gain a clear understanding of the importance of managing both learning responsibilities and work challenges.
Students who have applied for a Higher Level Apprenticeship can apply for a valuable opportunity to work and learn with an innovative and expanding engineering company.
Entry requirements for the Apprenticeships can be found on MEGA's website please see link attached MEGA Apprenticeships
Please feel free to contact Leanne Ferguson [HR Officer] if you have any other questions or queries.
---
Job Related Documents
---
Upload CV & Cover Letter