Forklift Driver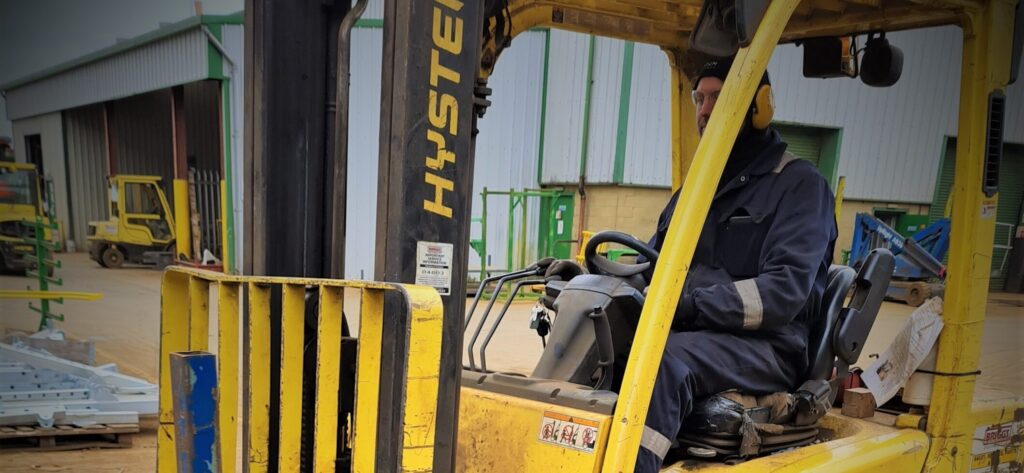 Job Summary
• To transport materials between production areas in accordance with production & delivery schedules.
• To handle, store, transfer and deposit materials correctly, in designated areas, as per training and instruction.
• To work with the Fitting & Stores teams to necessary materials are transferred to work stations and follow-up any missing items.
• To assist with the safe unloading/loading of vehicles with incoming/outgoing goods.
• To maintain a safe and well organised shed, cleaning and removing waste materials in line with the waste management procedure.
• To adhere to traffic management procedures including directing traffic safely in/out of assembly areas.
• To complete daily safety checks to ensure vehicle and work equipment are in good working order and submit all necessary check sheets as required per maintenance procedure.
• To follow all reasonable instructions provided by Team Lead & Supervisor.
• Work in accordance with relevant risk assessments and safe systems of work, as per Health & Safety training and instruction.
• To comply with company policies and procedures.
• Any other duties, within reason and capability, as agreed with the Fabrication Production Manager/ Senior Managers
Person Specification
| Criteria | Essential | Desirable |
| --- | --- | --- |
| Qualifications/Attainments | • Good standard of education to GCSE level or equivalent | • Valid Forklift Truck licence • CI lorry licence |
| Relevant Experience / Knowledge | • 2yrs+ experience of operating a Forklift Truck • Knowledge of Health & Safety requirements | • Previous experience of operating a side loader, handling large loads |
| Skills and Competencies | • A strong work ethic • Good organisational skills • Good communication skills • A team player • Highly motivated and desire to improve | • Operational use of Overhead Cranes |
---
Job Related Documents
---
Upload CV & Cover Letter