Specdrum: Certified Internal Procedures and Quality Standards
At Specdrum, we take a lot of pride in how we go about our business. We understand how important it is to constantly maintain and improve upon our quality of product, keep our employees safe and build sustainable relationships with our customers and suppliers so they know what they can expect from us.
Our culture is one of continuous improvement. This is why we embarked upon and have achieved ISO Standard Certification in the following area's of our business
Quality Management Systems
Internal Procedures Policy
Health and Safety Policy
Environmental Policy
International Welding Standard Policy
SpecDrum are officially recognised internationally, as a company that observes and operates to the requirements for welding quality standard EN ISO 3834.
Please see our accredited certificates further below:
We are committed to building upon this certification as we continue to grow and serve our customers and community.
We have been working with Specdrum Engineering for many years now, and we are continually impressed by their professionalism and efficient service. I would recommend Specdrum without hesitation to other companies within the industry as a partner for successful growth and stress free supply!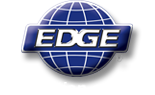 Tom Connolly
Purchasing Manager. EDGE